AVAILABLE EXCLUSIVELY THROUGH THE JOHN MAXWELL LEAGUE OF LEADERS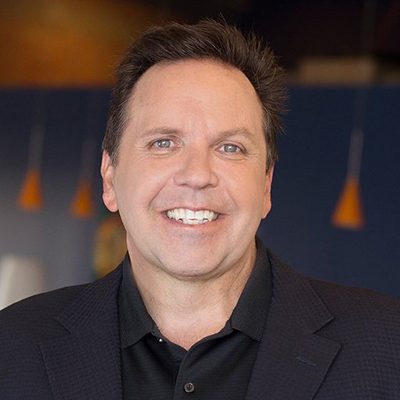 Award-Winning Leadership Speaker, Executive Coach & New York Times Best-Selling Author
"We should all strive to be extraordinary, and that starts with a focus on our own capabilities instead of those of our opponents."
Training Topics: Executive mentoring, team building, team culture, individual growth
As an award-winning keynote speaker, Don Yaeger has fashioned a career as one of America's most provocative thought leaders. As a speaker, he has worked with audiences as diverse as Fortune 500 companies and cancer survivor groups, where he shares his personal story.
Additionally, as an Executive Coach, Yaeger has worked with a range of leaders from the president of the largest bank in the Caribbean to CEOs of financial services companies to technology executives. His coaching model is based on years of experience and study with those who have inspired championship-level teams.
Throughout his writing career, Don has developed a reputation as a world-class storyteller and has been invited as a guest to almost every major talk show – from The Oprah Winfrey Show to Nightline, from CNN to Good Morning America.
Don Yaeger is a nationally acclaimed inspirational speaker, longtime Associate Editor of Sports Illustrated, author of over 30 books, eleven of which have become New York Times Best-sellers, and host of Corporate Competitor Podcast. He began his career at the San Antonio Light in Texas, and also worked at the Dallas Morning News and the Florida Times-Union in Jacksonville before going to work for Sports Illustrated.
As an author, Don has written books with, among others, Hall of Fame running back Walter Payton, UCLA basketball Coach John Wooden, baseball legends John Smoltz and Tug McGraw, and football stars Warrick Dunn and Michael Oher (featured in the movie The Blind Side). He teamed with Fox News anchor Brian Kilmeade to pen the 2013 best-seller George Washington's Secret Six, a look at the citizen spy ring that helped win the Revolutionary War and then again in 2015 for Thomas Jefferson and the Tripoli Pirates: The Forgotten War that Changed American History, and in 2017 for Andrew Jackson and the Miracle of New Orleans: The Battle that Shaped America's Destiny.

Best Seat in the House gives us eighteen valuable lessons that Jack Nicklaus II learned from his father, PGA champion Jack Nicklaus.
Great Teams is the ultimate intersection of the sports and business worlds and a powerful companion for thought leaders, teams, managers, and organizations that seek to perform similarly.
Join 11-time New York Times Best-Selling Author Don Yaeger on his journey to sit with some of the brightest executives in the world as we discuss how sports shaped their professional trajectory in life.