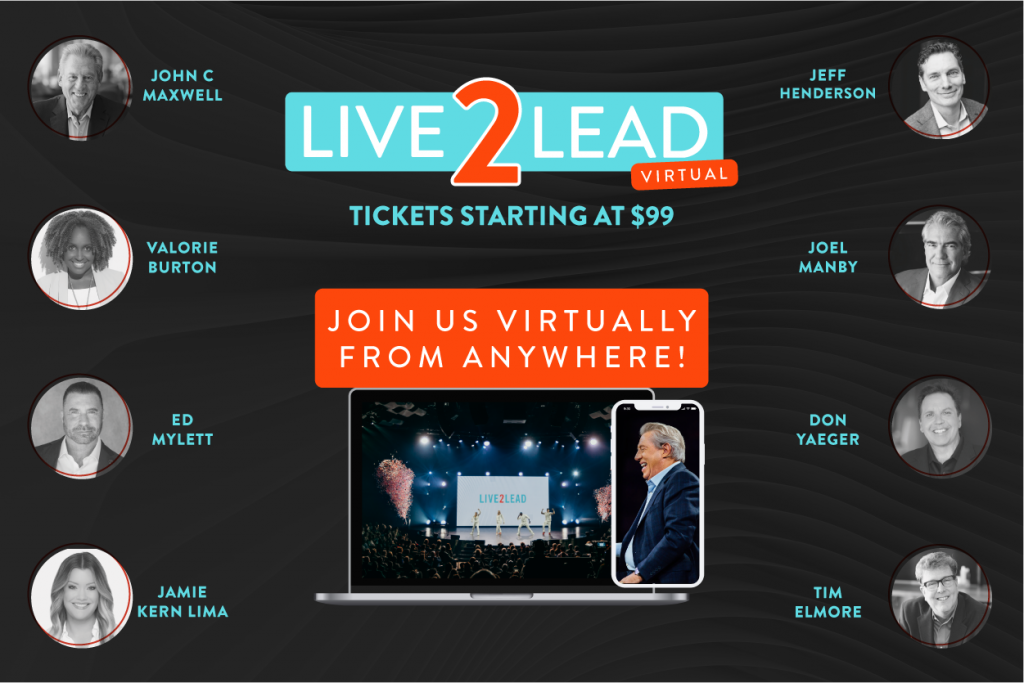 A few weeks ago, I was sitting on the front row at a conference, preparing to go on stage and share how servant leadership can transform a culture. This is the message that's been heavy on my heart for some time now; I could feel the excitement build within me as I imagined the people this message would help.
Just before my time to speak, I paused to reflect on everything our country—our world— has been through over the past year (plus). As I looked back on our collective journey, I became overwhelmed—with gratitude.
Gratitude for two main reasons:
The ability and opportunity (at 76 years old!) to do what I love doing.
The chance to communicate directly with leaders live and in person.
The challenges we faced throughout 2020 (and now well into 2021) tested everyone in profound ways.
For some of us, we were forced out of our normal or comfortable routines. For others, we gave up things that were certain and looked for new, creative ways to move forward through the mess. And some people chose to ignore the challenges as long as they could, ultimately paying a high price for their intentional blindness.
But no matter how you chose to respond, your true values were brought to the surface for all to see.
That's because a test doesn't make a person; it reveals a person.
A great leadership lesson from the last 18 months is that when there's uncertainty on the outside, a leader must have certainty on the inside. Unfortunately, too many leaders are more concerned with the outside than the inside. They're worried about image instead of integrity—and the difference is revealed more and more each day.
Don't you think it's time we change that?
I believe it's impossible to go through a crisis without the emergence of great leadership.
Consider this quote from the great Winston Churchill:
"In every age there comes a time when a leader must come forward to meet the needs of the hour. Therefore, there is no potential leader who does not have an opportunity to make a positive difference in society."
Leaders, this is our moment. Our opportunity to step forward onto the stage of history and help change the direction of a world incapable of changing direction on its own.
In times of stability, leaders make history. In times of instability, history makes leaders.
What are you doing to prepare yourself for this leadership moment?
If you're not sure, then let me offer you an opportunity I believe would be a good place to start. On October 8, 2021, we will be in Atlanta, GA, hosting Live2Lead—with leaders LIVE and IN THE ROOM. If you've never been before, this is our flagship personal growth event. We pull out all the stops for this annual gathering, and what we've planned for 2021 is on another level because we believe this is our moment.
The speaker lineup is packed with incredible leaders I love and trust. These are women and men that I promise will add value to your life and leadership.
I mean—just look at the list of leaders joining me on stage this year:
Ed Mylett: Bestselling Author and Host of the top-rated "Max Out Your Life" Podcast, also known as The Ed Mylett Show. Today, Ed is one of the premier business leaders, peak performance experts, and motivational speakers in the world. He has a passion for mentoring and coaching others on what it takes to become a champion in all areas of life.
Jamie Kern Lima: New York Times Bestselling Author and Founder of IT Cosmetics, a company she started in her living room and grew to the largest luxury makeup brand in the country. Jamie's love of her customers and remarkable authenticity and belief eventually landed her on the Forbes America's Richest Self-Made Women list.
Jeff Henderson: Author, Entrepreneur, Communicator, and Business Leader. Jeff's bestselling book, Know What You're FOR, launched a movement in non-profits around the world and has become a focal point for many businesses. Jeff has worked for well-known organizations such as the Atlanta Braves, Callaway Gardens, Chick-fil-A, and North Point Ministries.
Joel Manby: Former CEO with 25+ years of experience, Author, and Business Leader. Joel assists CEOs and boards in transforming their organization's business performance and culture through a set of proven processes and tools. As President, CEO, and Director of SeaWorld Parks and Entertainment, Joel was responsible for resetting SeaWorld's vision and guest experience during a brand crisis. He also spent 20 years in the auto industry and served as CEO of Saab Automobile during Saab's U.S. turnaround.
Valorie Burton: Certified Personal and Executive Coach, Bestselling Author, and the Founder of The Coaching and Positive Psychology Institute. Valorie has appeared regularly on the TODAY Show, CNN, Dr. Oz, and the pages of Essence, and has spoken for hundreds of organizations around the globe. She was named one of the top 60 motivational speakers in America and one of the Top 100 Thought Leaders in the field of personal development.
Don Yaeger: Nationally acclaimed Speaker, longtime Associate Editor of Sports Illustrated, and Author. Don has written books with, among others, Hall of Fame running back Walter Payton, UCLA basketball legend Coach John Wooden, baseball legends John Smoltz and Tug McGraw, and football stars Warrick Dunn and Michael Oher (featured in the movie The Blind Side).
Tim Elmore: Founder and CEO of Growing Leaders, mentored by John Maxwell, and Consultant to top leaders in business. In his 40+ years of teaching, Tim has consulted with top leaders in business, academia, and sports. He's advised corporations such as Chick-fil-A, Cox Communications, the Home Depot, Cici's Pizza, Delta Global, Coca-Cola Consolidated, and more on the dynamics of developing the next generation of leaders.
Our team has worked hard to make this year's event the best it can be, because we believe this is our moment. Remember, the people who change the world are those who want to and don't wait to.
Are you ready?
Tickets for Live2Lead are limited, so click here to view the ticket packages, FAQs, or learn more about our speakers. Don't wait to claim your seat—the room is filling up fast, and we want to make sure you are in the room!
This is our moment, my friends!
See you on October 8th.