Develop a Healthy IRA: Five Investments Every Leader Must Make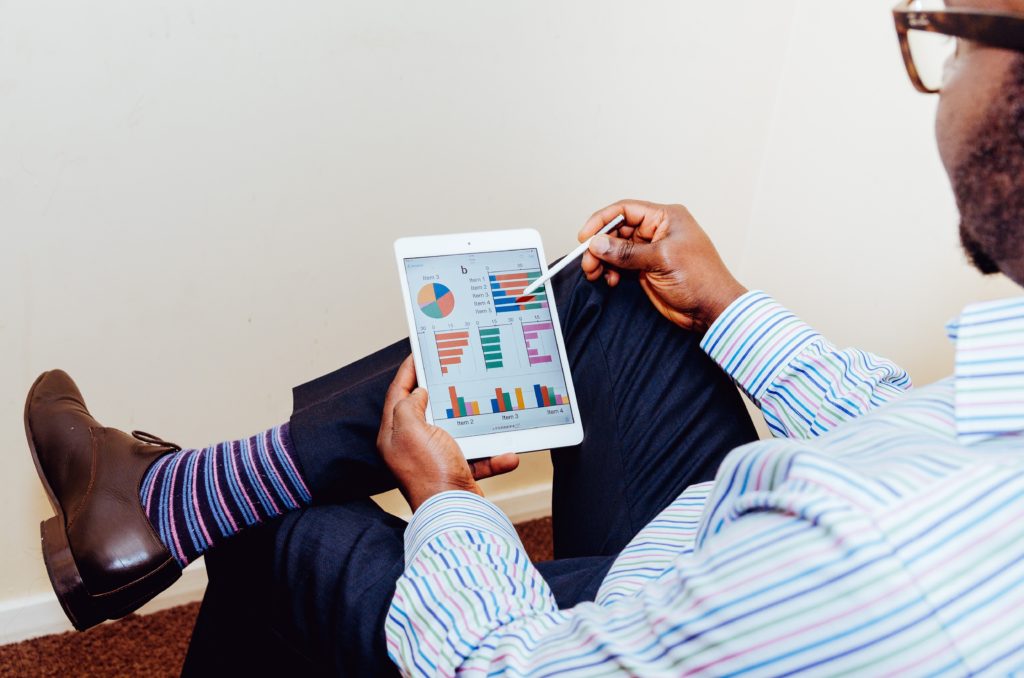 Do you have a good IRA?
Before you answer, let me put things in context: this is not a blog post about traditional investment advice.
This is a blog post about leadership investment advice.
Good leaders are great investors. They understand not only where investments are necessary, but the type of investments required for success.
In my book, The 17 Indisputable Laws of Teamwork, I wrote about some great leaders who made investments into their people:
I wrote about Gordon Bethune, who served as CEO during Continental Airlines' turnaround prior to their merger with United, and how his investment of trust kept Continental aloft, saving 14,000 jobs.
I wrote about Bernie Marcus and Arthur Blank literally investing in their employees by paying dividends to those who owned stock in Home Depot—resulting in over 1,000 employee-millionaires.
I wrote about Lilly Tartikoff's investment in people through her charitable work, and how it paid off in millions of dollars raised for cancer research.
I wrote about Martin Wooten, one of the greatest basketball coaches in history, and how he invested in his players through his teams.
Bottom line is leaders invest in their people. The same is true for you.
While all leaders know about the capital and organizational investments that make or break a leader, fewer worry about the personal investments that will shape their legacy.
I've learned that the personal investments are the ones that really make a difference.
You see, as a leader, I have an IRA with every person on my team—an Intentional Relationship Account. It's an investment into each person and their potential. Done well, each of these IRAs will produce significant dividends over time.
Here are five smart investments I've made in my people:
Empowerment—I give my people responsibility and authority, so they learn to lead. Responsibility without authority is a weight, and authority without responsibility is a broken compass. People need both if they're going to grow.
Credit—I've long said that if the team wins, it's because of them, and if the team loses, it's because of me. Good leaders know that most people are willing to work hard when they receive recognition for their efforts. Compliments and acknowledgements always have a good ROI.
Accountability—any investment must be monitored to ensure that it's producing a return, and a leader's investment in people is no different. I'm not advocating micromanagement but rather a disciplined and intentional check-in with your people, so they understand you're genuinely interested in their progress. It means more to them than you realize.
Opportunities—giving your people new opportunities is one of the best investments you can make. When people can face new challenges or take new ground, it draws out their passion and creativity while also expanding their capacity!
Community—the greatest investment you can make into your people is to create a sense of community among them. My teams do this in any number of ways: fun outings, serving local charities, attending conferences, and going through our own eLearning products to improve our leadership. The where and when help determine the level of return, so don't be afraid to mix up the type of community you create.
In fact, let me help you with one of our most intentional community building exercises—Live2Lead. Our annual conference in October is hosted in Atlanta, but broadcast around the world. And while we host Live2Lead as a way of helping other leaders invest in their teams and people, we're very aware of the fact that we're investing in our team also.
That's why we bring in some of the best and most respected thinkers, speakers and leaders from around the world—including this year's line up of Rachel Hollis, Angela Ahrendts, and Marcus Buckingham. I want my team to hear and learn from the brightest and best minds because it will pay big dividends down the line.
As you continue your leadership journey, the intentional investments you make into people will become your legacy. Achievements are forgotten and awards collect dust, but a well-funded IRA will continue to pay dividends to your legacy long after you're gone.
Be intentional about your relationships. Be intentional with your people.
It's your greatest investment as a leader—and it's worth it.